Bangla Pi is an educational technology project that  aims at leveraging computing platforms similar to raspberry pi with cheap ARM processors to build an affordable educational tool. The project started at Harvard University in 2014 by Tarik Adnan Moon to bring affordable computing technology to billions of people in the developing world without access to computers. Later the project was pivoted to a tool for education and learning. Currently, Tarik Adnan Moon and Nikhil Mehandru, two recent Harvard graduates are running the venture.
Tarik ran several pilot projects in Bangladesh in 2014 and 2015 to start his research on how to use this to teach young students about computer programming. Later in 2015, Nikhil Mehandru joined the team and they started doing more research on moving from Raspberry Pi to a more modular circuit board.
They also competed in several innovation challenges and won awards at competitions including ASME Innovation Showcase and Harvard i3 Innovation Challenge. Bangla Pi also received support and grants from Harvard South Asian Institute and Harvard SEAS to run pilot projects and to improve the prototypes.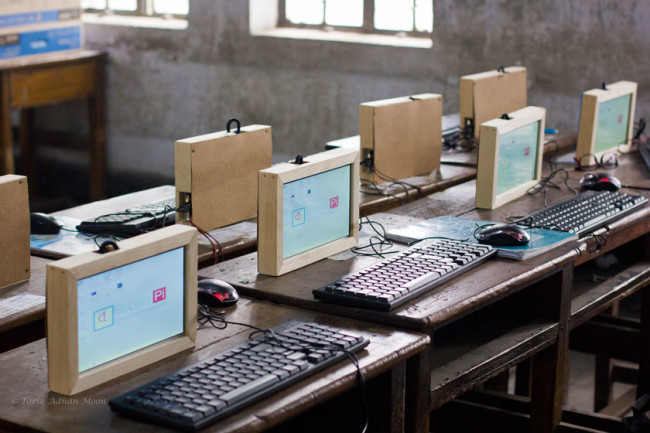 Currently, Bangla Pi is still continuing to run small scale pilot projects and teaching workshops in Bangladesh with the help of local volunteers. In 2016,  Bangladesh government expressed interest to run larger scale pilot projects using Bangla Pi.
Related articles and documents:
Bangla Pi Presentation for ASME iShow: